By Damilola Faustino
Cardi B and Offset of Migos are still going strong despite rumours of an apparent breakup.
Cardi had recently announced that she was "single" under a photo of herself. Offset appeared to reply to these messages with an emoji peace sign.
Fast forward to today, Cardi took to Snapchat to reveal that they were still together.
She wrote: "I exaggerated a lil bit earlier cause I was really upset and the Bronx girl in me always have to go to the extreme," she wrote. "I came to my senses now. Im sorry … waffle house on me?"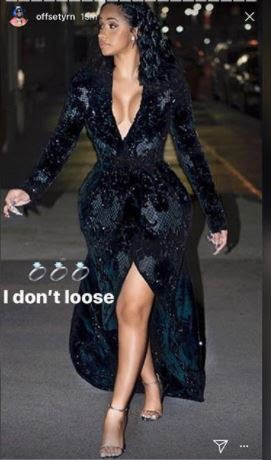 Offset responded on Snapchat with a photo of Cardi that read: "I don't loose." The photo also featured three ring emojis, further fueling speculation of an engagement.
Comments are visible after approval