Students of Drake University students in Des Moines, Iowa launched their "Bring Drake to Drake" campaign in 2009 but it reached a fever pitch of thirst and desperation this week when they found out Drake would be playing at a Des Moines venue a few minutes away from campus on , they stepped up their social media game. It started with an Instagram from the school's official account inviting the rapper to swing by campus before his show in town on Tuesday.  They also gave him the Admissions phone number, saying, "We'll be waiting for that hotline to bling!
Drake commented on the post, writing, "Imma pull up on ya,"
That said, Drake clearly noticed the students' efforts. At his show in Des Moines, he repped the school on stage wearing a basketball jersey and a varsity jacket. He even changed his Instagram profile picture to include the Drake University jacket.
And just when all hope was lost, their wish was granted! Well, sort of. Sadly, many of them slept through it.
He showed up deep into the night when the students were asleep, posing for pictures on campus and standing outside of Greek life houses. "Look. Kappa Kappa Gamma, I'm outside your sorority house now and you're all asleep," Drake said via Instagram stories. "Kappa Alpha Theta we out here waiting on you. We waiting on you!"
Drake showed up to @DrakeUniversity last night. pic.twitter.com/vm35opj1aa

— Word On Road (@WordOnRd) October 5, 2016
Well played Drake, well played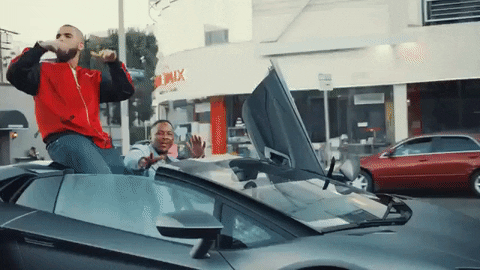 Written By Damilola Okejide