Learn essential skills to attaining excellence at the workplace with Workplace Readiness Institute on Monday, Mar 05 2018 from 09:00 am to Saturday, Mar 10 2018 at 09:00 am Autos Bridge Training Center, 10, Wilmer Street, Off Town Planning Way, Lagos.
Diva Support is running a series of classes aimed at improving, growing, and making a difference in the financial lives of women. The classes will realistically address financial problems held by women. This holds on Mon Mar 05 2018 at 11:00 am at 5, Reeve Road Ikoyi, Lagos.
Youthpreneur Women's Enterprise Clinic (YWEC) 2018 is set to hold on Thu Mar 08 2018 at 10:00 am at American Corner at CcHUB, Ground Floor, 294 Herbert Macaulay Road Yaba, Lagos.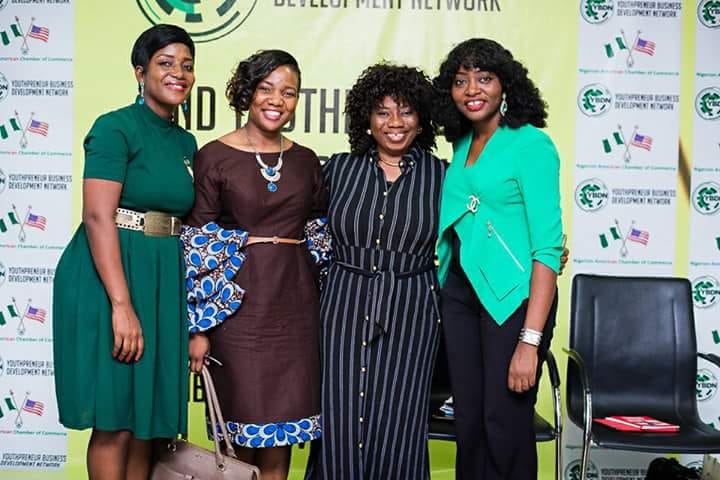 The Global Women in Data Science (WiDS) Conference is set to hold on Mon Mar 05 2018 at 08:00 am in Lagos, Nigeria via livestream.
Participate in the Shuffle Select 2018 scholarship and stand a chance to be one of the winners that will receive the great opportunity to study and play football in the UK.
See details
Concise skin care training and sales of organic materials holds on Sat Mar 03 2018 at 12:00 pm at Badore Ajah Lagos.
Art Night At Ocean Basket, holds on Sat Mar 03 2018 at 06:00 pm at Ikeja City Mall, Lagos State.
Nimbus Gallery presents; Lagos Central at Bogobiri House. An art exhibition of mixed media from the city that never sleeps. The New face of the Mega city! Portrayed by Eze Franklin Nwabueze.
#SMWLagos: Making Climate Finance Work For Women&Non-State Actors holds on Sat Mar 03 2018 at 04:00 pm at Nibus Art Gallery. Bogobiri roof top. 9 Maitama Sule street, Ikoyi Lagos.
The Juicy Lifestyle Exclusive Party holds on Saturday, 4th March 2018 at 6A Dr Omon Ebhomenye Street, Off Admiralty Rd, Lekki Phase 1 Lagos.
LORD OF THE WHEELS, Nigeria's first ever student Disc Jockey competition holds on Thu Mar 08 2018 at 03:00 pm at University Of Lagos, University Road, Akoka, Yaba, Lagos.
Comments are visible after approval