Nigeria international and Ighalo teammate Isaac Success is delighted his "big brother" Odion Ighalo secured his dream move to Manchester United.
Ighalo came off the bench to feature in United's 3-0 win over Watford. Which made it Ighalo's second appearance for the Red Devils with both of them coming off the bench in the second half.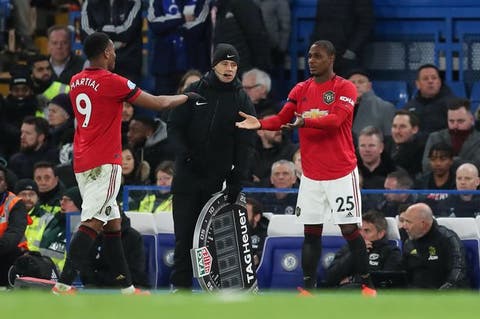 Ighalo joined United on loan from Chinese club Shanghai Shenhua during the January transfer window.
"I'm so pleased for him. He's always wanted this and it's finally happened. When he finishes his career he'll be able to look back and say, 'I did it. I finally made it to where I wanted to get to,'" Success said on the club's official website.
"He messaged me straight away saying, 'I'm back, I'm back.' He's so happy there and ready to start working for the team and see what he can achieve there. He's a very hard worker and waited so patiently for this opportunity. He's getting what he deserves."
"I know him very well," said Success. "He played in Granada when I was there and he told me how good it would be to come to Watford in a new environment and in the Premier League.
"We still talk all the time after he left Watford and I can talk to him even more now he's back in England. He is always encouraging me. He's part of my family, like a big brother to me. I appreciate that."
By
Accelerate Sports