By Damilola Faustino
It seems the birth of Stormi has brought Kylie Jenner and Travis Scott closer.
A real sign of this is Kylie showing off a new gold ring embellished with diamonds on her left ring finger. However, what stood out most about the band was that it displayed Travis Scott's initials.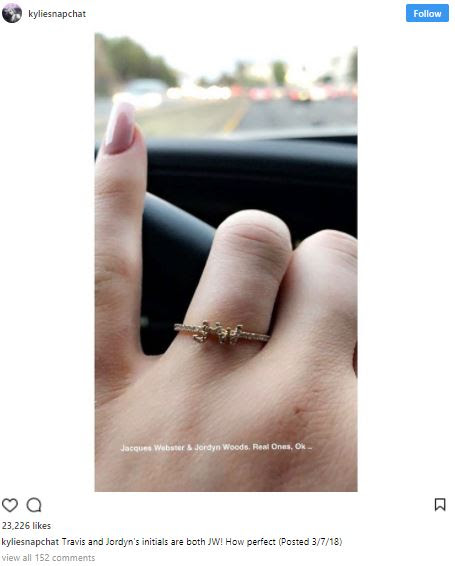 Although the 25-year-old rapper goes by Scott on the stage, his real name is Jacques Webster, explaining the letters on the ring.
XIV Karats in Beverly Hills confirmed on Instagram later that day that they helped create the piece of jewellery, which cost between $400 and $450.
Read also: Kylie Jenner's Tweet WIpes $1.3B Off Snapchat Shares
Comments are visible after approval