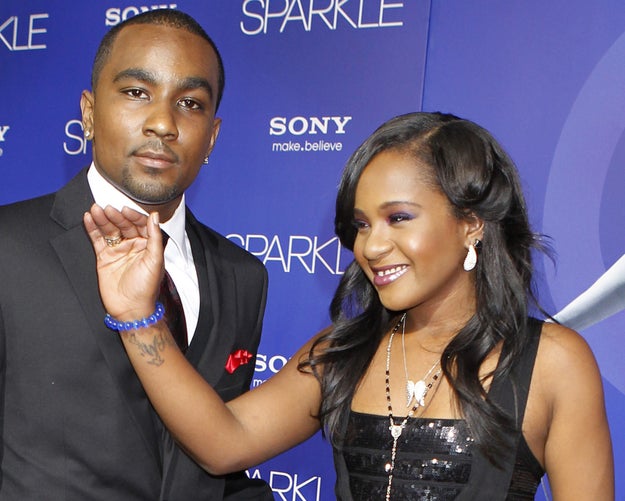 A judge has ordered Nick Gordon to pay $36 million to Bobbi Kristina Brown's estate $36,250,000
The award broke down as follows: $1.575 million for money taken from the account, including alleged stolen rings; $250,000 in punitive damages; $1.37 million for assault and battery; $13.8 million for pain and suffering as a result of assault; $4.2 million in punitive damages; and $15 million for present value of life.
Gordon was sued for allegedly causing Brown's death by injecting her with "a toxic cocktail rendering her unconscious and then putting her face down in a tub of cold water causing her to suffer brain damage" after a violent fight, according to the complaint.
"I am pleased with the outcome of today's court proceedings," Bobby said in a statement.
"I do know that Mr. Gordon will be unable to slander my daughter's name in the future or obtain any benefits from the use of Krissy's name," he added. Finally, I do need for the District Attorney's Office to step up and begin the criminal prosecution of Mr. Gordon. The delay in that matter is of great concern to me and my family. We need for District Attorney Howard to act now."
"We intend to pursue, with all vigor, the full collection of the judgment," Bobbi Kristina's estate's attorney, R. David Ware, said in a statement to E! News. The defendant will not escape justice nor ever profit from his misdeeds. We hope that in some small way this will allow Krissy's family to continue their quest for peace."
Ware's co-counsel Glenda Hatchett said "domestic violence is a horrible reality in our society and Bobbi suffered such horrific pain and degradation at the hands of Nick Gordon, the man she loved and trusted. … No one should suffer the way she did and the Judge sent a strong message in the award of punitive damages that this despicable behavior is inexcusable and will not be tolerated."
Damilola Okejide