By Damilola Faustino
Davido and Caroline Danjuma who are mutual friends of Tagbo Umeike have been invited by the Lagos State Police Command for questioning over Tagbo's death.
Nollywood actress, Danjuma had accused Davido of having a hand in the controversial death of Tagbo, who lost his life on the eve of his birthday at a bar in Lekki, Lagos State.
The two celebrities have been having a go at each other on social media over who killed Tagbo.
Now, the Lagos Commissioner of Police, Imohimi Edgar has invited Caroline and Davido to his office ofr a closed door meeting.
There, Davido provided CCTV footage from Shisha Room (The lounge in Lekki where they both partied earlier in the night) to prove that he left the club a long time before and the deceased wasn't in his car.
After the meeting, the Commissioner announced that they are awaiting the autopsy report which will be out on Friday or Monday and it would determine the cause of death.
end
Danjuma wrote on Instagram: "Davido where is Tagbo? He was with you and your crew last night. You all wore fez caps to hide your identities after he died in your car. You dumped him at the general hospital and ran away…the law must play its role this time…you all better provide Tagbo [email protected]
"After you all abandoned him at the general hospital, you continued your stupid grooving at DNA and had the nerves to promote your show. This is not an ordinary boy that you can intimidate his family…we need you to tell us how he died in your car and why you ran away. The police and the hospital confirmed that you all ran away. If you think your money can save you, you just met your match.
"Even in death, lies are being told of you. Those who knew you knew you never drank to an extent of getting drunk…the wicked shall never go unpunished. RIP. The truth is already out. Today (Wednesday) is your birthday. Happy super birthday"
Responding to Danjuma's accusations on Snapchat, Davido wrote, "People are just wicked and this is what I get for treating everyone like a brother. I was deeply saddened to hear the sudden death of my friend, Tagbo. First and foremost, my sincere condolences and prayers are with the family at this time. I've been in the same position before, multiple times and of recent.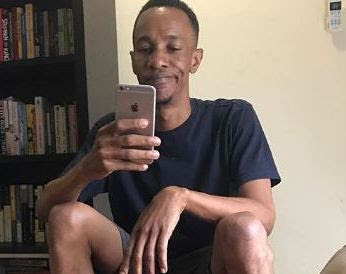 "But it is disappointing that false information and complete lies have been put out there, using my name as usual. Out of total respect for Tagbo and his family, I will not discuss this matter further for now. Rest in peace, Tagbo."
Comments are visible after approval