At the 'Africa Magic Viewers Choice Awards' when everyone was living it up on the red carpet, sipping bubbly and celebrating the award-winners, I was busy scrutinizing the Corona Virus Threat Response at the event location.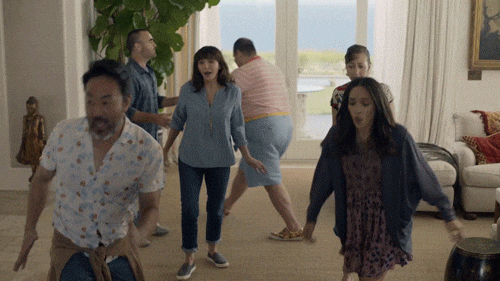 Corona Virus is the global pandemic riddling the world at the moment with everyone having their own narrative on the matter.
AMVCA (to me) means 'the whole of Africa all under one Eko hotel roof'. Can you begin to imagine the amount of people who flew in through our borders to attend?
Let's not even start to ponder on where they were coming from or who they've come in contact with pre-arrival in Nigeria.
We look to the media for information but all they do is capitalize on click-worthy topics! It's so bad that you're sure to find more wrong advice/fake news being spread about COVID-19 than actual helpful facts.
Every email alert I receive now, every telly ad, every radio special is delivering one new update or the next about a particular event/persona that has been affected by the disease.
Exhibit A below;
Cardi B Delays New Single Over Coronavirus
Met Gala 2020 Postponed Due to Coronavirus
Fast & Furious 9 Release Delayed Due to Coronavirus
Now (everybody's boo) Idris Elba, has tested positive for the disease and the whole world cannot rest.
As I write this today, Thursday March 19 2020, hearts can be heard palpitating all over Nigeria.
5 NEW CONFIRMED CASES OF CORONA VIRUS!
Victors who once rejoiced that Nigeria was safe (you know yourselves, the people who snickered at the fate of Europe, Canada's prime minister's wife, etc.) have now faced the daunting reality that the disease is among us and very much alive.
The good thing is, I spoke with Dr. Adeola Eko, owner of QMX consult to debunk the Corona Virus Myths.
Dr. Adeola is a renowned international doctor who has worked in the line of fire of COVID-19 and has conducted extensive research overseas and in Nigeria.
Therefore you can trust me when I tell you that this conversation was very much needed and truly eye-opening.
What's the difference between this year and last year's AMVCA event- Emergency Wise?
There's always been an ambulance or a medical personnel around at the event location each year but this year, with the threat of the Corona Virus, there was a realization that we needed to take an extra step

Medical emergencies can happen at any time during any event but with the compounding of the pandemic, we had to ensure that we;

SCREENED INDIVIDUALS: At such an event that hosts a global audience, it was mandatory for every single person coming into the event or associated with the event in any way to be screened. Trained personnel were armed with screening machines that were used on the throng.
SANITIZED EVERYONE IN ATTENDANCE: We gave them sanitizing gels to help with hand hygiene because one of the best ways to actually curb a viral infection is to wash your hands properly. If you do not have any water, make use of a sanitizing gel.
Do masks work? We've seen a few celebrities in their glitter masks/sequin mask accessories.
Masks, generally, are to be used more by medical personnel than anyone else. They are the ones that are at higher risk of contacting such infections.

In my opinion, for a lot of people, masks are actually just psychological because the way that the virus is spread; If you TOUCH something that has a viral host, there's a likelihood that the next thing you're doing is putting that hand in/around your mouth or you may unconsciously RUB your nose.

The Mask technically prevents these actions from occurring and stops particles from coming in.
What are your thoughts on the stories being spread, that the hot climate in Nigeria will not allow the virus remain viable?
So far, the World Health Organisation has not proven this to be true. Therefore, we must err on the side of caution and take precautionary steps regardless.
So why do you think the Corona Virus cases have been so few and far between in Nigeria?
LACK OF PREVALENCE

It might just be a case of us not having the prevalence of that kind of infection. Partly due to the fact that when we Nigerians travel, our chosen destinations are not widespread- we travel to the same places…the usual America, England and Dubai. And most likely we do not visit places with the disease.

UNDER-REPORTING

An average Nigerian won't want to report the disease if infected, for fear of having the stigma attached to them. Hence, it's OK to believe that lot's more people have been affected and are simply keeping mum.
A wise man pointed out that the constant consumption of accumulated (*cough *cough fake) Corona Virus News leads to such info constantly
-running in our subconscious
-playing in our minds and
-allowing these companies to capitalize on our fear.
I urge every individual to do the work.
Please conduct extensive research as to what causes the disease, how to avoid it, how to treat it and what current precautions you're taking that may actually be deterring your wellness.
After which, you can make your own conclusion.
By: Joan K. Vincent-Otiono