By Damilola Faustino
One of the most anticipated movies in Nigeria, The Wedding Party 2 which was released on Friday, December 15, is currently topping the box office.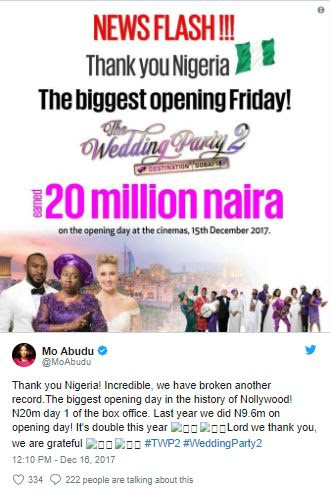 According to an Instagram post by Mo Abudu, the movie's producer, it made N20 million on its first day at the box office.
The Wedding Party 1 held the previous record of raking in N9.6million in its first day.
Comments are visible after approval