First off, Rule No 1 starts showing in cinemas today so start your weekend with a visit to the cinema.
Accelerate Filmmaker Project rounds off today, with the pitching of short films by all the participants. Check out what this is about and wish the participants good luck.
Workplace Mastery Program is a 3 days training designed to optimize the potentials of employees to impact on the success of their teams, groups or organizations. This holds at 26 Adeboye Solanke Street, Off Allen Avenue Ikeja, Lagos on Thu Jun 07 2018 at 09:00 am to Sat Jun 09 2018 at 03:00 pm.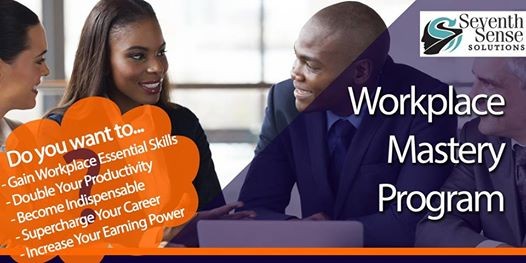 Gear up for a training on Digital Marketing Transformation at 2nd Floor, The Garnet Building Igbo Efon, Lekki, Lagos on Sat Jun 02 2018 at 09:00 am to 05:00 pm.
Read also: Major Reasons Partners Fall Out Of Love
Comments are visible after approval