By Damilola Faustino
Kylie Jenner has been inundated with bunches of flowers to celebrate the arrival of her baby daughter with boyfriend Travis Scott. The roses which are 443 in number were sent by Travis Scott himself.
In one snap, Jenner shared a photograph on Snapchat of the white-stem roses.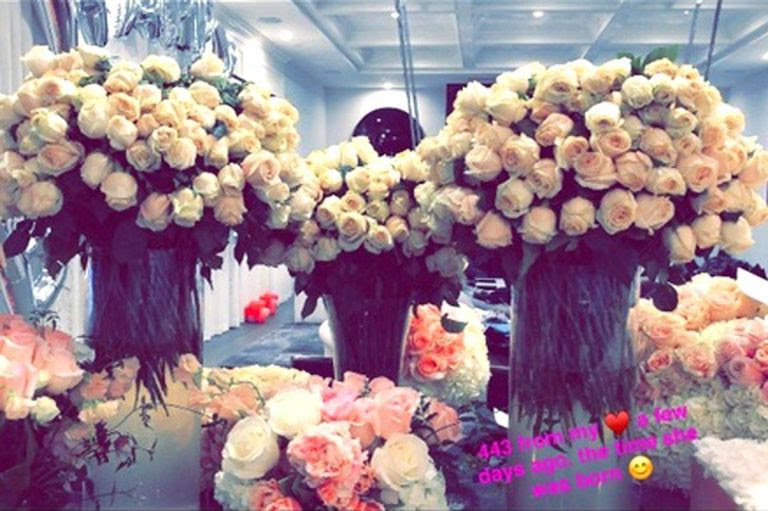 Proving what a romantic he is, Travis sent Kylie 443 white-stem roses and the new mum has been quick to show them off on Snapchat. And in her post, she revealed the adorable reason why he selected that exact number.
Referring to their daughter's 4.43pm arrival on 1 February, Kylie said: "443 from my [red heart emoji] a few days ago. the time she was born."
Comments are visible after approval